The Lewis F. Powell Jr. Distinguished Lecture Series
In 2002, several students at the Washington and Lee University School of Law founded The Lewis F. Powell, Jr. Distinguished Lecture Series in memory of Lewis F. Powell, Jr., former Associate Justice for the Supreme Court of the United States. The students created the series with the aim of bringing scholars, public servants, and practitioners to campus to deliver a public lecture. Among the various lectures that occur in the law school community, the Powell Lecture is unique in that it is entirely managed by students.

Justice Powell graduated from Washington and Lee in 1929 and from its law school in 1931. By the time he was appointed to the United States Supreme Court in 1972, Justice Powell's professional and civic accomplishments had already earned him a place in the pantheon of American lawyers. During his fifteen-year tenure on the Court, Powell earned a reputation as a consensus builder on a bitterly divided Court that reflected the broader rift in American society. Powell's judicial legacy is built on his ability to strike a balance between competing interests on contentious issues like the death penalty, affirmative action, and abortion.
When Justice Powell died on August 25, 1998, the Washington Post spoke of Powell's "role as a bridge-builder between opposing visions . . . . Justice Powell's moderation-born of principles, not their abuse-has much to teach the federal courts today."
2018 Lecture - March 29, 5:00 p.m., Millhiser Moot Court Room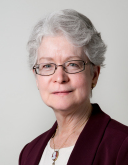 The 2018 Lecture will be delivered by Ms. Julia Penny Clark, a former law clerk to Justice Powell. Clark is a member of Bredhoff & Kaiser, P.L.L.C., where she has practiced law since 1975. She has extensive experience in federal litigation, and focuses her practice in the employee-benefit area. Clark is counsel to a number of large multiemployer pension and health-benefit plans, as well as multiemployer 401(k) plans and funds that provide training or legal services to employee participants, and to a public-employee pension plan. She also represents labor unions and groups of employees in benefits litigation. More information.